Brightman Logan honored with 2022 Coreopsis Award
Brightman Logan received the 2022 T. Elizabeth Pate Coreopsis Award in September 2022 in recognition of his many years of work for Florida's Wildflowers.
A true pioneer of the native plant industry in Florida, Brightman started his nursery in 1981 in response to 1979 federal and state mandates requiring no net loss of wetlands. These regulations created a need for native plants for mitigation and restoration projects, which he was inspired to step up and fill. From this early work, he became a founding member and past president of the Florida Association of Native Nurseries (FANN), dedicating his career to both building capacity within the nursery industry to supply native plants and working with developers and homeowners to get these plants into landscapes.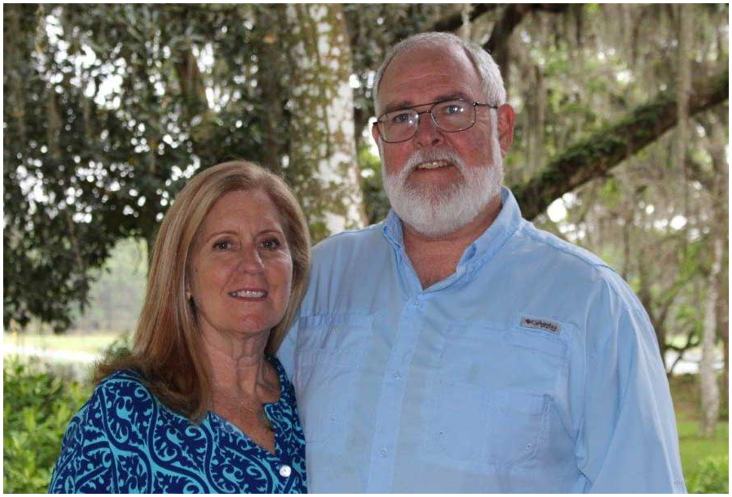 FANN Executive Director Cammie Donaldson said of Brightman, "He has always been my go-to person with questions about how the industry works… and what is possible. Early on, Brightman showed everyone that we could produce native plants to a high quality standard, in sizes that the landscape market needed. Brightman has always been a champion for working together, not apart, and that is so important to our native plant movement."
Brightman has been integral to the establishment and growth of the Florida Wildflower Foundation, as well. During his service as a board member, he helped mold our fledgling programs by lending his expertise on native wildflowers while facilitating valuable connections with researchers, growers and industry leaders. As Research Committee chair, he has recruited a panel of top-tier scientists and ecologists and steered investigations into such things as seed protocols, weed seed bank issues, pollinator/wildflower interactions and, lately, the development of native plant urban corridors. Former Executive Director Lisa Roberts remarked, "His insight has been invaluable, as has his steadfast monetary support of our work. He is, without doubt, one of the most respected figures in Florida's native plant movement and will always be counted as one of our most treasured leaders."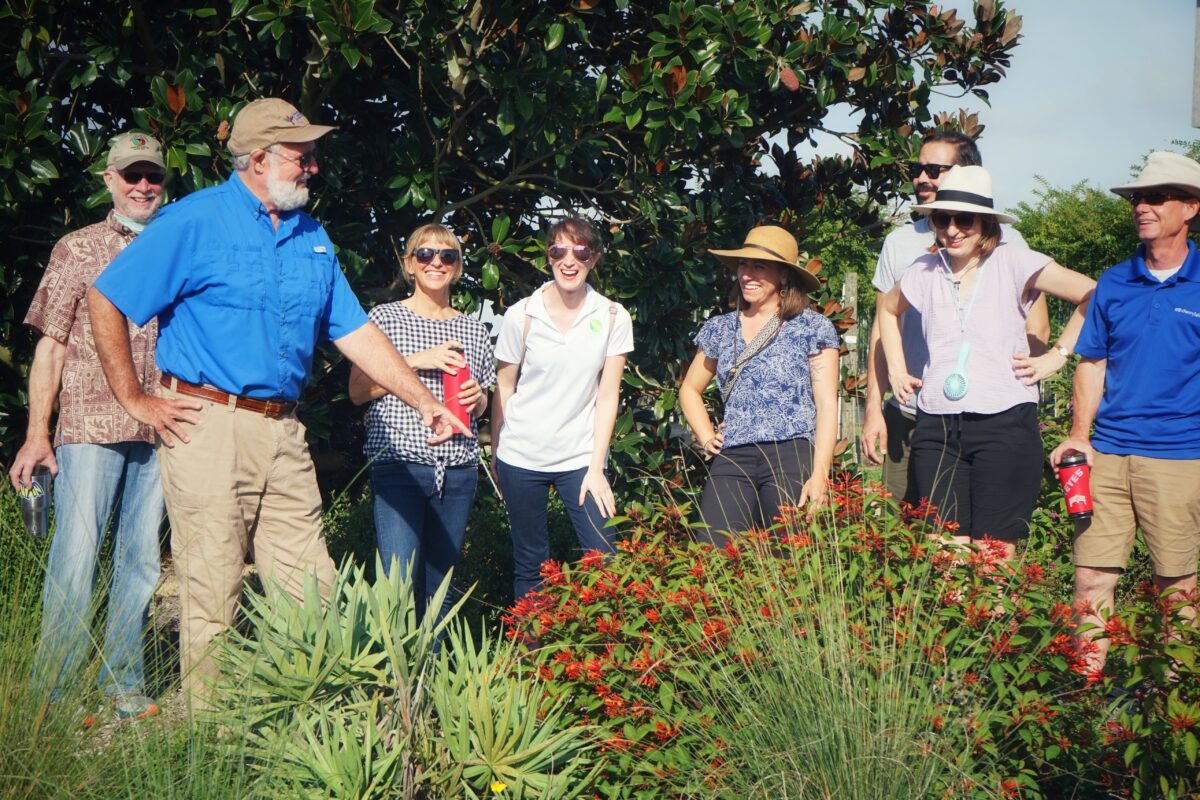 As a fifth-generation Floridian, Brightman comes by his love of Florida's native wildflowers honestly. Growing up, he was entranced by his grandfather's stories about adventures in natural Florida. Inspired to have his own, he spent his weekends exploring the forests near Zephyrhills. Later, he and his wife Nan would build a Florida Cracker style home on a dirt road surrounded by natural areas and remark, "It's a great life, some days I go all day without seeing a paved road." Brightman's philosophy of working together comes through in quotes from a speech given in 2018 at a dedication of Watson Park Community Garden in Dade City, where he helped pursue plans to make it easier for people across the county to grow their own food: "When you have all of these people, you have this synergy, and by getting youth involved, you can have a lifelong impact. I've been so blessed in my life, I want to try to help other people."
The T. Elizabeth Pate Coreopsis Award is named in honor of a longtime Florida Federation of Garden Clubs and Florida Wildflower Foundation volunteer who was a passionate supporter of roadside wildflowers. Past award recipients include Terry Zinn of Wildflowers of Florida Inc., Dr. Loran Anderson of Florida State University, Carolyn Schaag of the Florida Federation of Garden Clubs, and Gary Henry, founder of the Florida Department of Transportation's wildflower program.
Thank you, Brightman, for your dedication to Florida's native wildflowers!