Foundation awards 5 Viva Florida grants
Pictured above: The wildflower meadow at Orlando's Orange County UF/IFAS Extension will expand with the help of Viva Florida funds. Photo by Tia Silvasy, Orange County UF/IFAS Extension.
The Florida Wildflower Foundation is pleased to announce the recipients of this year's Viva Florida Landscape Demonstration Garden grants. Five grants were awarded for the following projects:
Cutting Horse Eco-Center, Bonita Springs (Lee County)
The Florida Native Plant Society Coccoloba Chapter will establish a wildflower demonstration garden at this 2½ -acre site, which it manages in partnership with the City of Bonita Springs. The garden will include tried-and-true wildflowers like Blanketflower (Gaillardia pulchella), Dune sunflower (Helianthus debilis) and Dotted horsemint (Monarda punctata), as well as showy flowering shrubs such as Jamaica caper (Quadrella jamaicensis) and Teabush (Melochia tomentosa). The planting will be located outside the center's gate, where it will be visible and accessible to the community even when the center is closed. The eco-center hosts a weekly plant sale, which features many of the species to be included in the demonstration garden. Seed collection will also be encouraged.
Folly Farm Nature Preserve, Safety Harbor (Pinellas County)
Folly Farm's native wildflower garden will demonstrate to visitors how to create a native, natural experience in home landscapes. The garden will feature easy-to-grow, readily available species such as Partridgepea (Chamaecrista fasciculata), Passionvine (Passiflora spp.),Tropical sage (Salvia coccinea) and Blazing star (Liatris spp.). Interpretive signage in the shapes of wildflowers and butterflies will educate visitors about the ecological importance of native wildflowers. A weather-resistant kiosk will house photos, illustrations and brochures. The planting is a project of the Safety Harbor Garden Club.
Orange County UF/IFAS Extension, Orlando
The Extension created a 3,000-square-foot wildflower meadow (pictured, above) with an FWF grant in 2017. The planting will now be enhanced and expanded with wildflower species such as Cape sable whiteweed (Ageratum littorale), Vanillaleaf (Carphephorus odoratissimus), Lopsided indiangrass (Sorghastrum secundum), Pineland dropseed (Sporobolus junceus) and several species of milkweed (Asclepias spp.). The intent of the meadow is to increase awareness of native plants that can be used in residential landscapes, with an emphasis on plants that provide food for caterpillars and butterflies.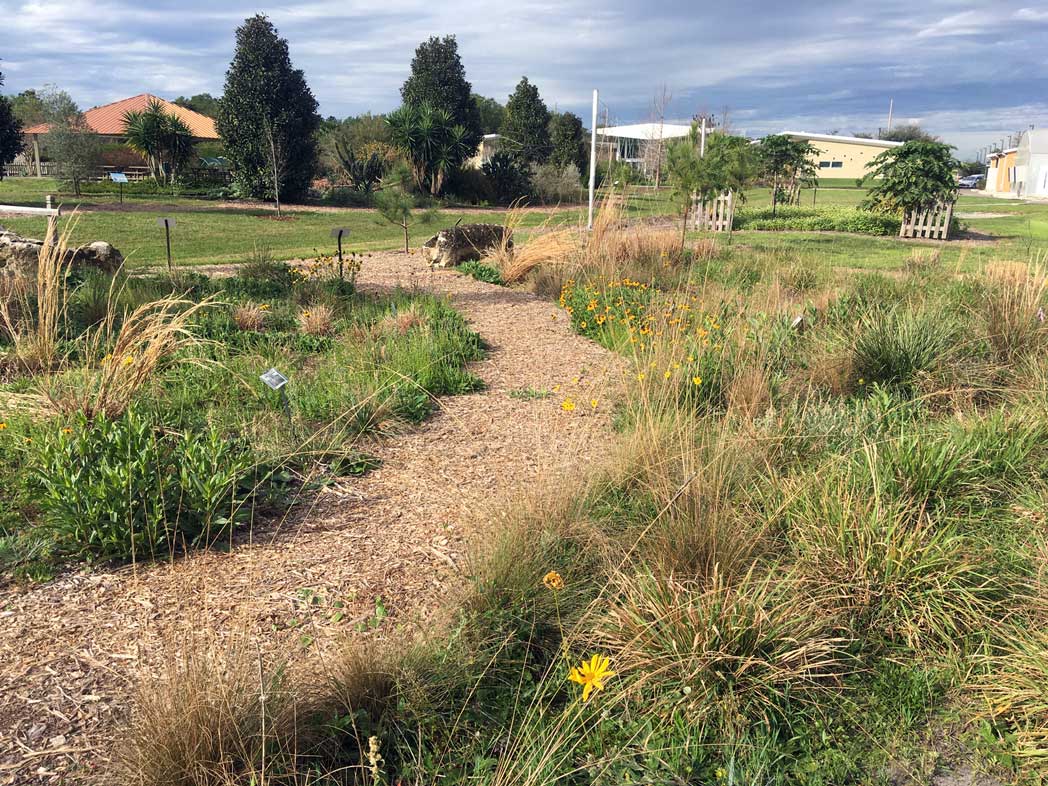 Port St. Lucie Botanical Gardens (St. Lucie County)
This city-owned botanical garden will refresh a neglected native plant garden to provide a much-needed resource for residents who wish to learn about Florida's native plants. A diverse palette including Butterfly milkweed (Asclepias tuberosa), False rosemary (Conradina spp.), Privet senna (Senna ligustrina) and Wild pennyroyal (Piloblephis rigida) will complement remnant Beautyberry (Callicarpa americana), Necklacepod (Sophora tomentosa var. truncata) and Spiderwort (Tradescantia ohiensis) plants located against a backdrop of mature Sabal palms (Sabal palmetto), native pines, Saw palmetto (Serenoa repens) and Wild coffee (Psychotria nervosa). Seeds and cuttings from the garden will be available in the park's propagation nursery.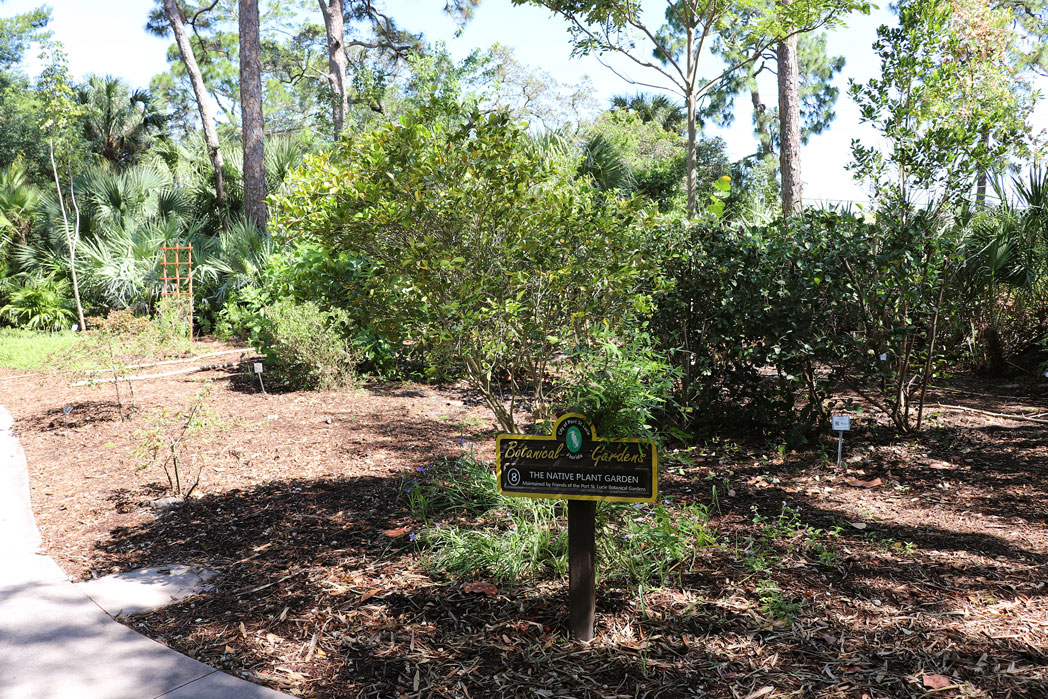 Sanibel-Captiva Conservation Foundation (Lee County)
A wetland demonstration garden — a first for the Viva Florida program — will be established at the SCCF Native Landscapes & Garden Center within the 28-acre Bailey Homestead Preserve in Sanibel. The garden will showcase wetland and littoral plants such as Bulltongue arrowhead (Sagittaria lancifolia), Cardinalflower (Lobelia cardinalis), Marsh pink (Sabatia grandiflora), Rattlesnakemaster (Eryngium yuccifolium) and Spotted water hemlock (Cicuta maculata), and will include a raised boardwalk, allowing visitors to more closely view many of the plants. The garden will also be accessible via the Shipley and Pond Apple trails.
Educational classes and workshops are to be developed in conjunction with each project and will be held when it is safe to resume group activities.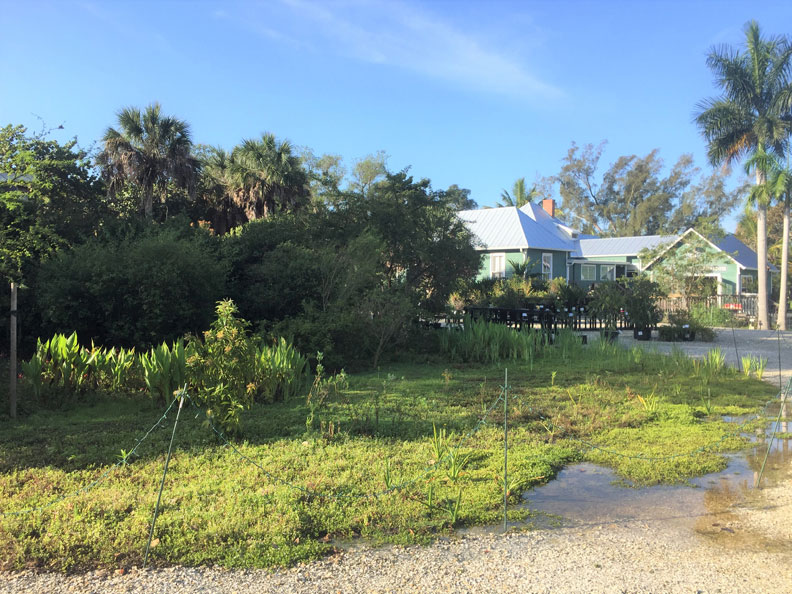 Viva Florida Landscape Demonstration grants provide funds to parks, nature centers and other public spaces with which to showcase the beauty and landscape uses of Florida native wildflowers and plants. The program educates the public about the role of native wildflowers and plants in supporting native pollinators, decreasing air and water pollution and providing wildlife habitat.
Applications for the 2021–22 Viva Florida grant period will be accepted between Jan. 1 and March 15, 2021. If you are interested in applying, please visit www.FlaWildflowers.org/grants to review project guidelines and download an application planning document.