2 faces of fire — the good and the bad
by Laura Bennett-Kimble
As massive wildfires spread across Australia, even astronauts on the International Space Station can't miss the inferno, because its plumes of smoke are visible in space. Since September, more than 24.7 million acres have burned across the continent, an estimated billion-plus creatures have perished, countless species may be at risk of extinction, thousands of people have lost their homes, and at least 33 people have died, according to media reports.
So, fire is very bad, right? Not necessarily.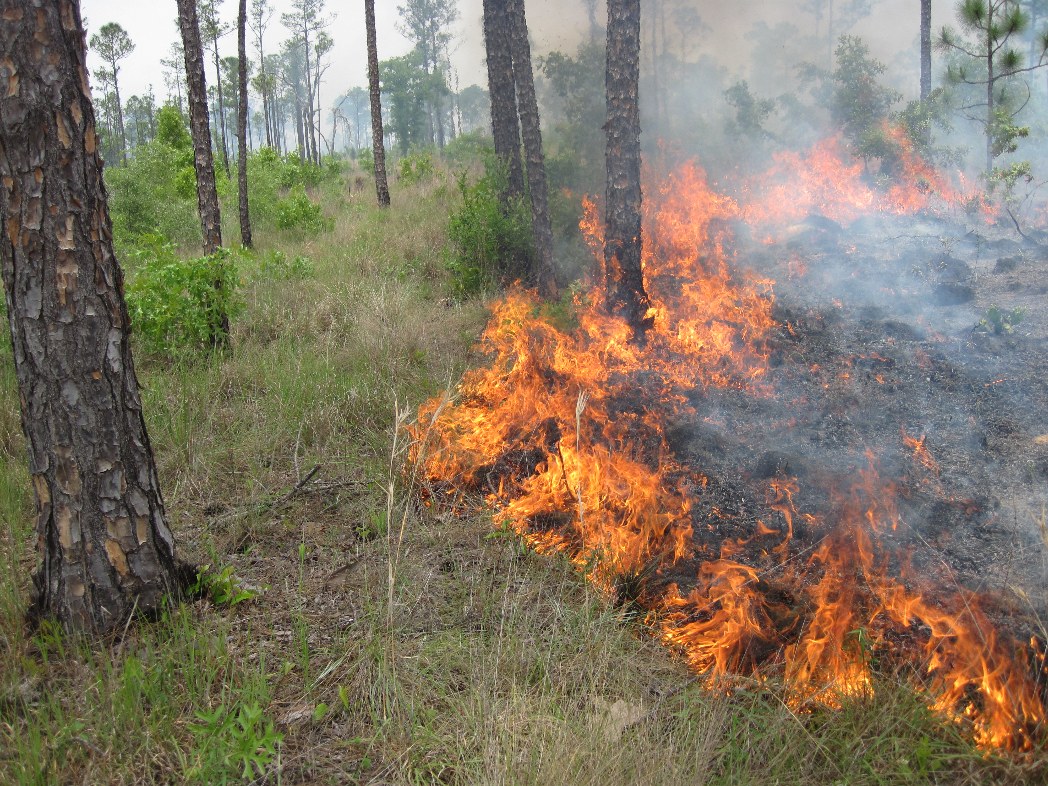 The Bambi Effect
Fire, large or small, is a natural, chemical process. It's shaped this planet's diverse ecosystems for eons, supporting unique vegetation and the wildlife it feeds, according to Zach Prusak, The Nature Conservancy's Central Florida program manager/Florida fire manager.
Yet, fire has a pretty frightening and negative reputation. Just think of Bambi fleeing angry flames, or the stern admonishments of Smokey Bear, a public relations character that's been anti-fire since the 1940s.
"Fire has all sorts of emotions attached to it," Prusak said. "It can cause horrible loss. People have lost their homes, their lives, to fire."
Balancing that negative public perception with the reality of a natural process that isn't going away is something fire managers across the globe constantly face.
Jay Garcia, Ocala National Forest wildlife biologist, said when he's doing prescribed burns, concerned observers often ask, "Where does the wildlife go?"
Generally, up or down.
"A lot of species have behavioral mechanisms," he said. Birds, squirrels and other arboreal creatures flee upwards, while gopher tortoises, sand skinks and other ground-dwellers head underground, often in burrows dug by the tortoises. "Fire intensity is low in prescribed burns, so they don't have to go too high or too low," he added.
Control burns vs. wildfires
Prescribed, or controlled, burns are used to remove excess vegetation and plant debris that could ignite and lead to large, out-of-control fires that can burn so hot, they sterilize soil and kill all organisms in their path, including seed stock. Research shows they can also inhibit soil's ability to absorb water, which can lead to erosion and, eventually, mudslides and other catastrophic events.
Ocala National Forest has three fire-adapted habitats: sandhills, flatwoods and scrub. Plants in these areas often have deep root systems that can survive a fire event, or their seeds are scarified (cut or sliced) or germinated by fire. And some wildflowers and grasses need fire simply to bloom.
Fire has the power to refresh a habitat, clearing out debris and opening up tree canopy to allow stunning native plants and species like the endemic Florida scrub jay, which is federally designated as threatened, a place to thrive.
A recent success story at the forest resulted from an expanded Florida scrub jay management area that is also a hot spot for the endemic Lewton's polygala (Polygala lewtonii). Two years after this site was burned, hundreds of these endangered plants popped up in an adjacent Longleaf pine savannah, Garcia said.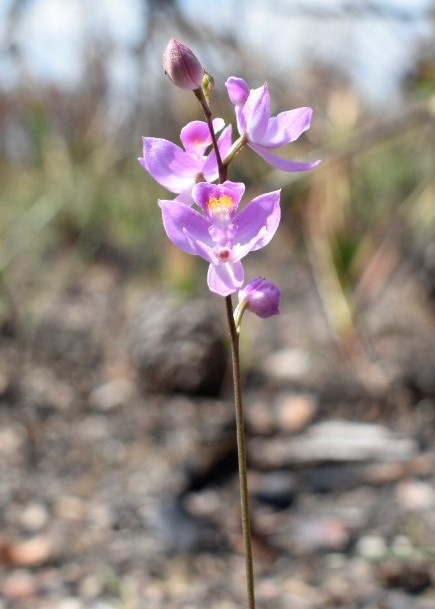 Top causes of uncontrolled burns
Weather: Hotter temperatures and less rainfall
Excessive fire fuel: Fallen leaves, branches and other plant matter
Living with fire
Weather and fire fuel are the main factors that affect a fire's strength, whether in prescribed or uncontrolled burns.
"The climate is getting warmer," Prusak said. "Subtle changes in weather and fuel can cause huge changes. The best you can do is know fire exists, plan developments in different ways to address it, and support people who want to burn their own lands."
Prusak, who manages multiple TNC properties across Florida, including the 11,500-acre Disney Wilderness Preserve near Kissimmee, said Florida has great rules and laws regarding controlled burns.
"Since the fires of 1998, the state supports a fire system. Florida may have the most controlled burns of any Southeastern state," he said.
Fire helps create beautiful natural areas, which is why people like to build in places that historically have been prone to fire, according to Prusak. He said if you're lucky enough to live close to a natural area, the benefit of managed fires is that "the more they burn, the less likely your house will burn in an uncontrolled fire," something one could consider a small price to pay for periodic smoke in the neighborhood.
"A huge challenge is to mix what is natural with what we people need," Prusak said. "In some places around the globe, wide-scale fires were the norm in the past, with changes in fuel and weather. The challenge today is, how do we live with and mitigate that kind of event?