Bloom Report: For sizzling summer wildflowers, head to the wetlands
Pictured above: Skyflower (Hydrolea corymbosa). Photo by Mary Keim
Many areas are very dry now, especially in Central and South Florida. When traveling in West Central Florida in mid-May, I saw very few wildflowers blooming, even in normally moist areas, many of which had dried up. The good news is that the NOAA Climate Prediction Center is forecasting that drought conditions should be alleviated by the end of August in all but east Central Florida, and even in that part of the state drought conditions should improve.
What does that mean for wildflower viewing this summer? Go to rural areas where the soil is likely to be moist even in a drought, especially adjacent to and within pine forests managed with burning.
Wildflowers to look for in moist/wet areas:
Scarlet rosemallow (Hibiscus coccineus) — large, scarlet; statewide
Skyflower (Hydrolea corymbosa) — cobalt blue; eastern Panhandle, North Central South (pictured above)
Virginia saltmarsh mallow (Kosteletzkya pentacarpos) — pink; statewide
Pickerelweed (Pontederia cordata) — purple; statewide (pictured below)
Meadowbeauty (Rhexia spp.) — most species are pink; statewide
Grassleaf coneflower (Rudbeckia graminifolia) — dark red; Panhandle (endemic) (pictured below)
Mohr's coneflower (Rudbeckia mohrii) — yellow; Panhandle
Rosegentian (Sabatia spp.) — pinkish-purple or white; statewide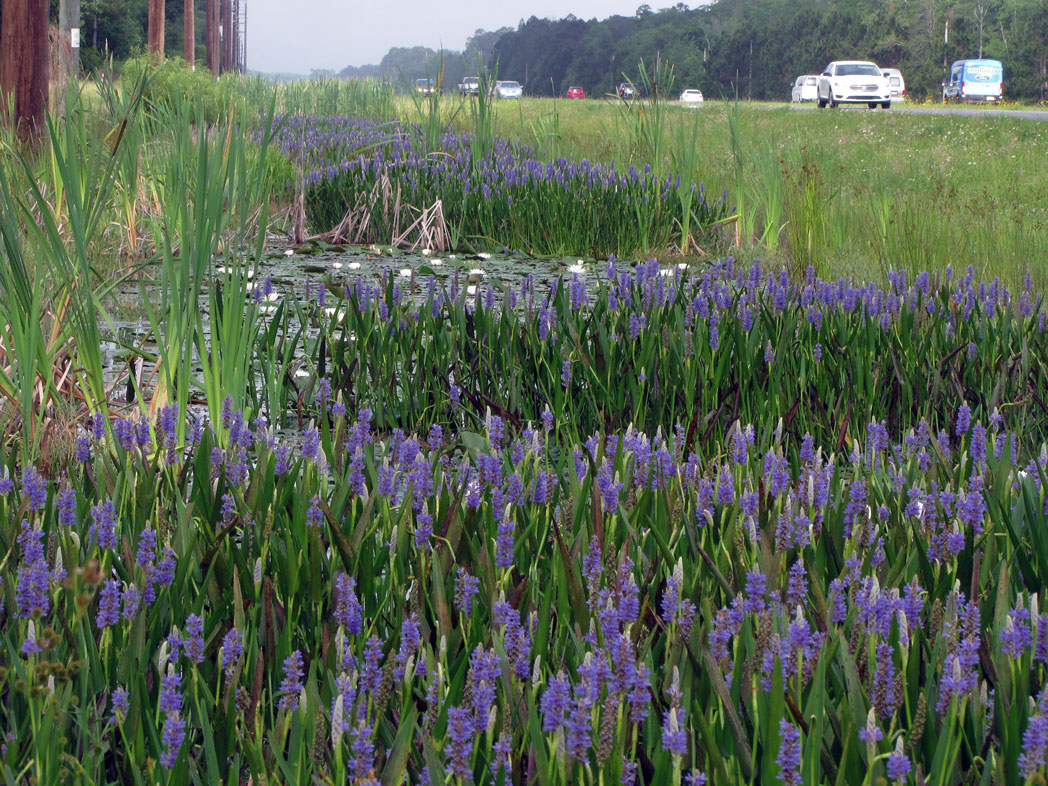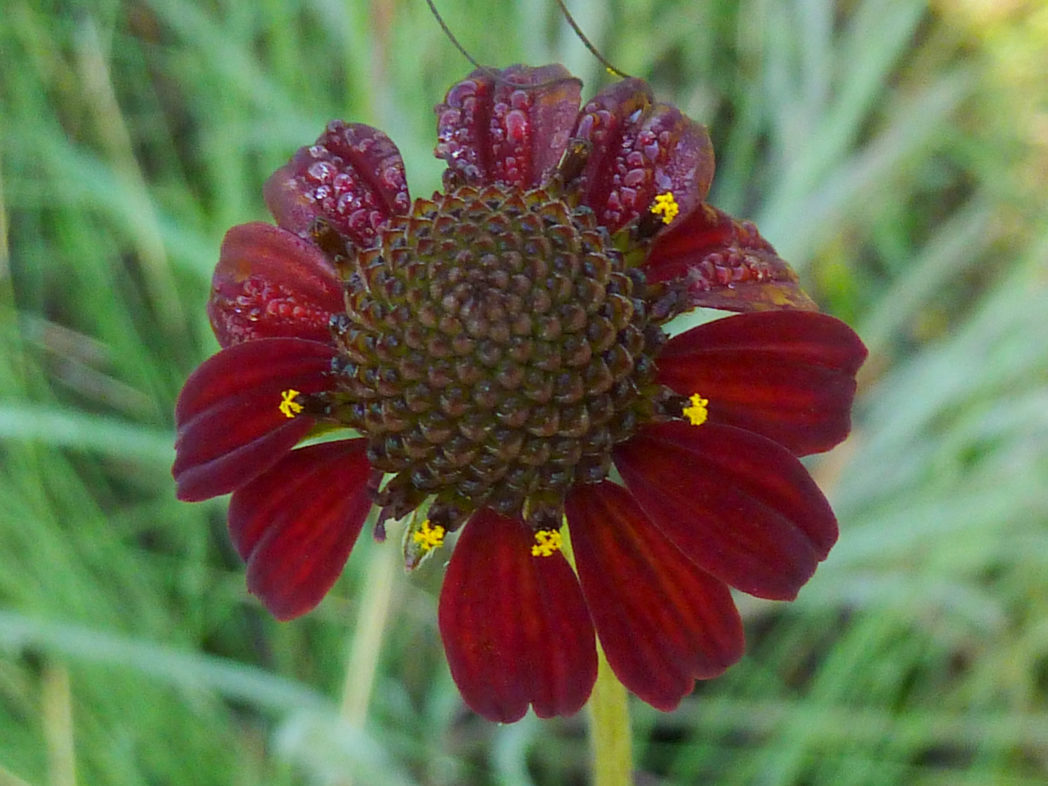 If you are headed for the beach, look for:
Blanketflower (Gaillardia pulchella) — red and yellow; statewide
Dune sunflower (Helianthus debilis) — yellow; statewide
Railroad vine (Ipomoea pes-caprae subsp. brasiliensis) — pinkish-purple; statewide
And for orchid enthusiasts, South Florida is the place to be.
Big Cypress National Preserve
Ghost orchid (Dendrophylax lindenii) — white; also in Fakahatchee Swamp
Butterfly orchid (Encyclia tampensis) — reddish-orange
Night-scented orchid (Epidendrum nocturnum) — white
Snowy orchid (Platanthera nivea) — white
Everglades National Park
Night-scented orchid (Epidendrum nocturnum) — white
Michaux's orchid (Habenaria quinqueseta) — white
Florida dancing lady orchid (Oncidium ensatum) — yellow
Dollar orchid (Prosthechea boothiana) — greenish with purplish blotches
Dr. Jeff Norcini has a consulting business, OecoHort, LLC, and is FDOT's wildflower specialist, Tallahassee. Thanks to Claudia Larsen, Bob Farley and Roger Hammer for their wildflower viewing suggestions.