September 9
@
9:00 am
–
11:00 am
Bok Tower Gardens, 1151 Tower Blvd. Lake Wales FL 33853
*This field trip is filling up quickly. Contact Rose at RKinane@FlaWildflowers.org to be added to the waiting list.*
Join the Florida Wildflower Foundation on Saturday, September 9 at 9:00am for a guided hike at Bok Tower Gardens' Pine Ridge Preserve in Lake Wales.
Savannah Sutherland, Bok Tower's Land Manager, will lead us on a 3-mile walk through longleaf pine and turkey oak habitat in this unique setting.
Located on one of the highest points in peninsular Florida, Bok Tower Gardens is situated 298 feet above sea level on the Lake Wales Ridge. In ancient times when ocean levels were higher, the Lake Wales Ridge was above water and formed a chain of islands. Many plants and animals unique to the Ridge evolved on these ancient islands and isolated from other parts of the world, which is why many rare plant and animal species can be found here and nowhere else in the world.
Longleaf pine forests once covered millions of acres across the Southeastern United States, but they are now in danger of disappearing due to widespread development. On this private tour, visitors will see firsthand how Bok Tower Gardens has restored this endangered upland savannah-like ecosystem and will learn how their prescribed fire program is used to maintain a healthy population of longleaf pine, turkey oak and perennial grasses and wildflowers.
The hike is rated as easy, but does include moderate elevation changes, with a mild upslope on the return, and very little shade.
Fees: $12* for members, $22* for non-members.
*Ticket includes full access to Bok Tower Gardens at a discount from the regular ticket price of $17. Guests may stay after the hike to explore the rest of the gardens on their own. Highlights include the Olmsted Gardens, Kitchen Garden, endangered plant garden, nature trails, and the iconic "singing tower." The newly renovated Blue Palmetto Café will also be open for lunch or an afternoon snack. Admission to "El Retiro" is not included, but tickets may be purchased at the visitor's center or online in advance.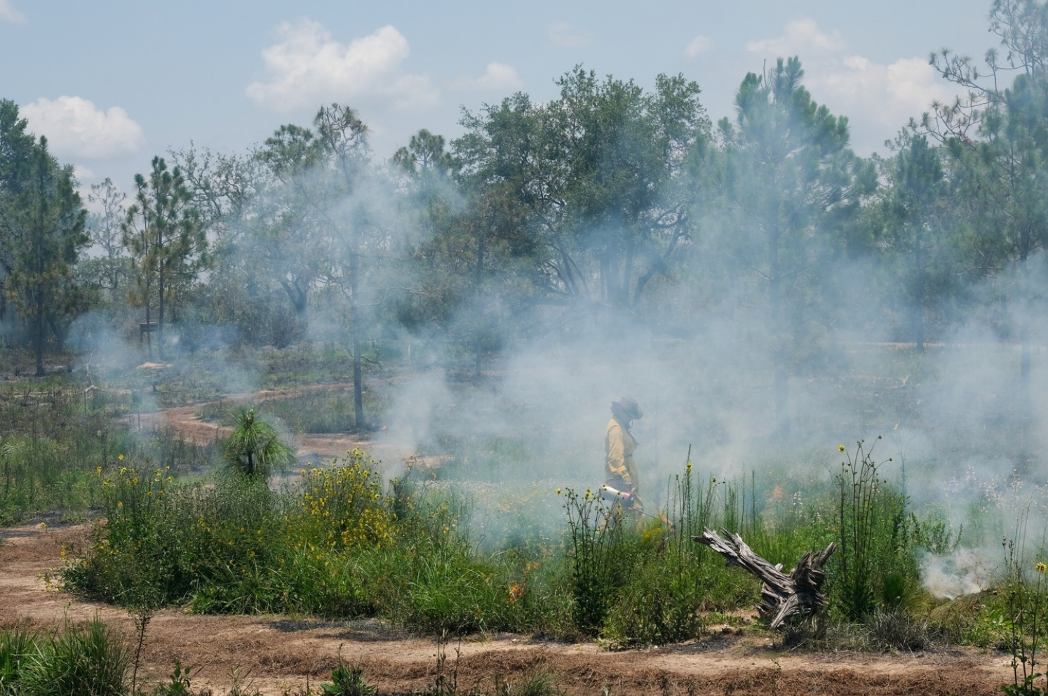 Call 407-622-1606 or email RKinane@FlaWildflowers.org to find out if your membership is current or needs to be renewed. To join as a member, visit www.FlaWildflowers.org/membership.
This educational opportunity is made possible by the State Wildflower license plate. Get yours today!