Field trip: Lyonia Preserve
Join us on Saturday, Nov. 5 at 9:00 am for a tour of Lyonia Preserve led by resident expert Stephen Kintner.
Lyonia Preserve is a joint project of Volusia County, the Volusia County School Board and the State of Florida to provide environmental education to the public and restore and maintain habitat for scrub-dependent species, including the threatened scrub jay and gopher tortoise. The preserve, named after the scrub plant Rusty lyonia (Lyonia ferruginea), consists of 360 acres of restored Florida scrub habitat. The fall-blooming Garberia should be in full bloom.
The hike should take about an hour and a half and will cover approximately two miles. It will include moderate walking over uneven terrain. Restrooms are available in the Environmental Center. A brief tour of the Center will be offered after the hike.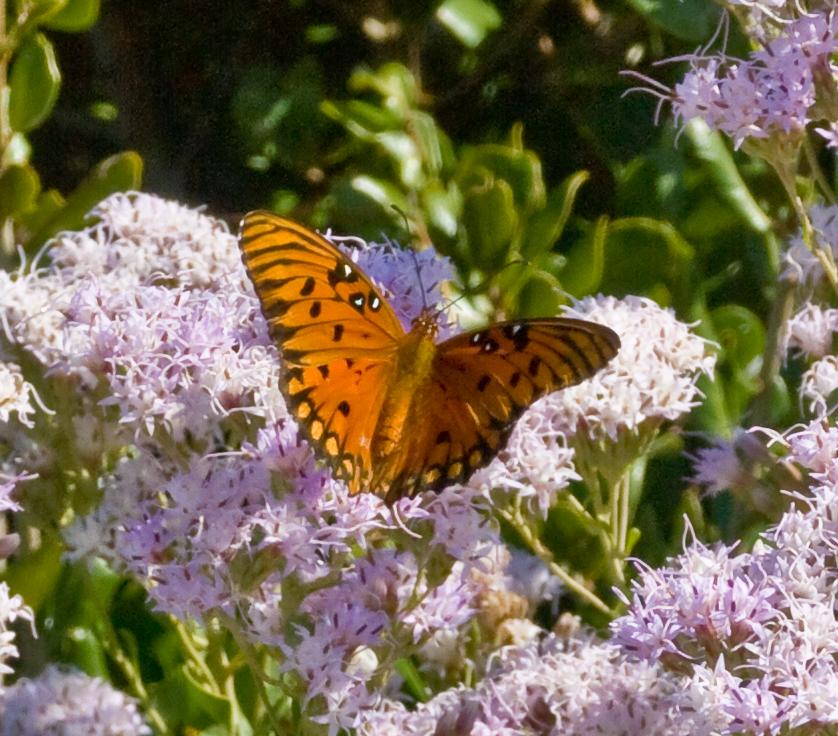 Stephen S. Kintner is a professional geologist, retired in March 2010 after 20 years as Director of Environmental Management for Volusia County. In recent years, Mr. Kintner has focused his attention on water conservation, water supply, conservation of natural areas and protection of the Florida scrub jay. In retirement, Mr. Kintner serves as the vice president and conservation chair of the West Volusia Audubon Society, and spends much of his time working on Audubon issues and volunteering at the Lyonia Environmental Center where he continues to promote conservation issues. Mr. Kintner holds a master's in resource planning from Missouri State University, as well as undergraduate degrees in geology and economics.
Start time: 9:00 a.m.
Trip length: 1.5 hours
Fee: Free for members, $10 for nonmembers
Register for the Lyonia Preserve field trip here.
Contact Rose Kinane at RKinane@FlaWildflowers.org to find out if your membership is current or needs to be renewed. To join as a member, visit FlaWildflowers.org/support.