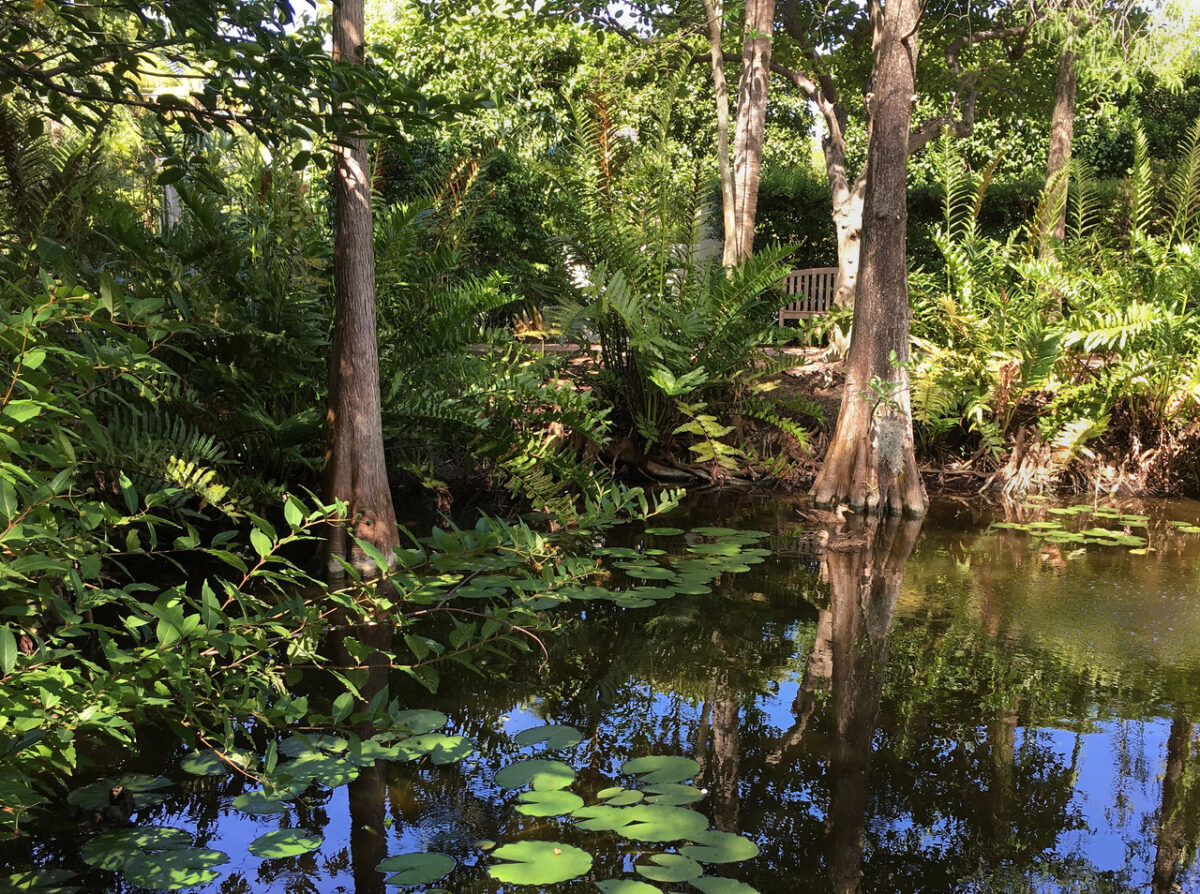 Join the Florida Wildflower Foundation for a tour of Pan's Garden in Palm Beach on Sunday, March 20, 2022 at 10am.
Established in 1994 by the Preservation Foundation of Palm Beach, Pan's Garden is a private botanical garden open to the public showcasing Florida's native plants. It is the first all-native botanical garden in Florida. The ½-acre garden is planted with approximately 250 native species, half of which are historically native to the barrier island of Palm Beach. Many of the plants are considered threatened or endangered. The design of the garden is configured with wetland and upland areas, connected by winding paths. The Florida native trees, shrubs, vines, grasses and wildflowers create an inviting habitat for native wildlife, and for relaxation and horticultural study.
The tour will consist of a walkthrough overview of the garden and its history, plus a focus on areas of special interest for the people in attendance.
Susan Lerner is the Director of Horticulture at the Preservation Foundation of Palm Beach. Her focus is the promotion of environmental and landscape stewardship as an educator of schoolchildren and adults, as a native plant consultant with the Town of Palm Beach, and as the manager of the Foundation's green spaces, including Pan's Garden, the first all-native botanical garden in Florida.
Registration for this private tour is $10 for Florida Wildflower Foundation members and $15 for nonmembers.
A mask is required for the Pan's Garden Tour as the paths are narrow and social distancing cannot be maintained.
Call 407-622-1606 or email RKinane@FlaWildflowers.org to find out if your membership is current or needs to be renewed. To join as a member, visit www.FlaWildflowers.org/support.
This educational opportunity is made possible by the State Wildflower license plate. Get yours today!