Field trip: Angus Gholson Nature Park, Feb 12
Join the Florida Wildflower Foundation for a hike of Angus Gholson Nature Park in Chattahoochee on Saturday, February 12th at 9am.
Join wildflower expert Bob Farley on Saturday, Feb. 12 for a guided hike through Angus Gholson Nature Park. This time of year is the best time to see endangered Trout lilies (Erythronium umbilicatum) in bloom. The trip will begin at 9 am sharp, starting with a tour of the 100-year-old swimming pool ruins at Chattahoochee Springs (a fascinating story!). Then, we'll move down the limestone-bottom spring run to the confluence with an ephemeral steephead ravine where the Trout lilies thrive. We'll complete the loop trail along an upland ridge where we'll find another endangered species, the Florida Torreya (Torreya taxifolia), and see the work of volunteer Torreya Keepers, who have established seedlings propagated at the Atlanta Botanical Garden.
The hike will wrap up by noon; however, if participants are interested, our guides are willing to pair the morning hike with an afternoon trip to one of the following nearby sites:
A rare glades habitat described by Dr. Ann Johnson for the Florida Natural Areas Inventory (FNAI);
Wolf Creek Preserve just over the state line to see an even larger population of Trout lilies; or
Florida Caverns State Park in Mariana, and its limestone bluffs along the Chipola River.
Participants on their own may also visit The Nature Conservancy Garden of Eden trail to Alum Bluff along the Appalachicola River, or Torreya State Park, where the immense power of a Category 5 hurricane can still be seen.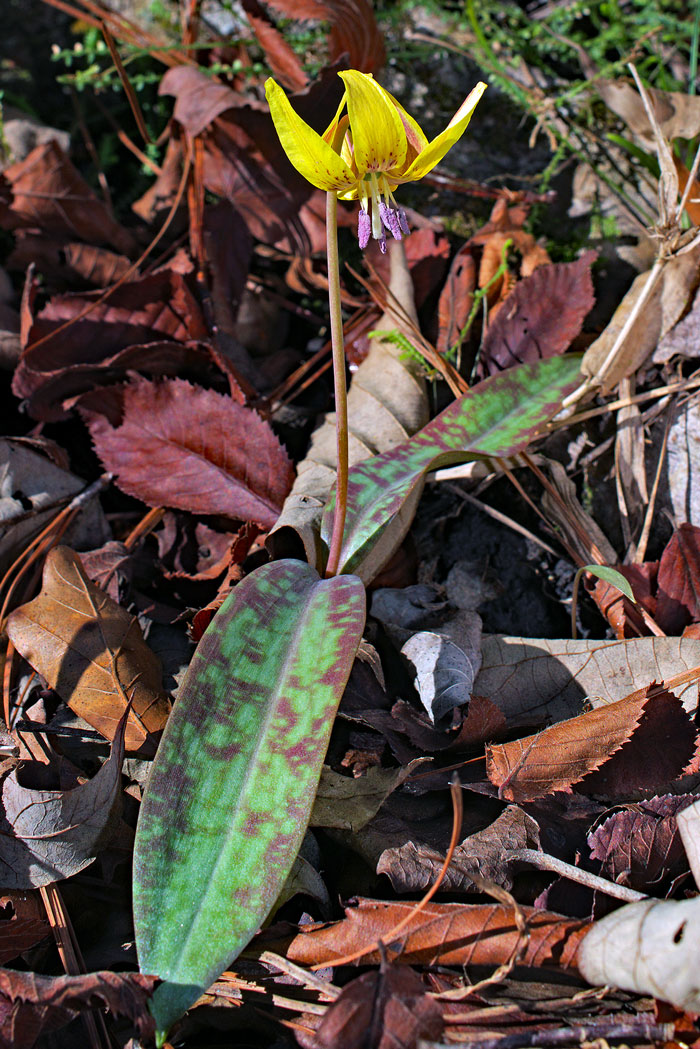 Registration is free for Florida Wildflower Foundation members and $10 for nonmembers.
Call 407-622-1606 or email RKinane@FlaWildflowers.org to find out if your membership is current or needs to be renewed. To join as a member, visit www.FlaWildflowers.org/support.
This educational opportunity is made possible by the State Wildflower license plate. Get yours today!