Apply now for school garden grants
The Florida Wildflower Foundation's Seedlings for School program is now accepting applications for campus wildflower garden grants. Public and private pre-K to 12-grade schoolteachers may apply to receive a grant.
Grant awards include 12 to 15 Florida native wildflower plants with which to start a campus garden, as well as guidance on garden establishment from Seedlings for Schools Grant Administrator Claudia Larsen. A collection of educational resources, such as the Foundation's Wild About Wildflowers! Activity Guide, also is included. Interested teachers may watch our recorded webinar from March 16 to learn more about the grants and application process. Click here to view the webinar.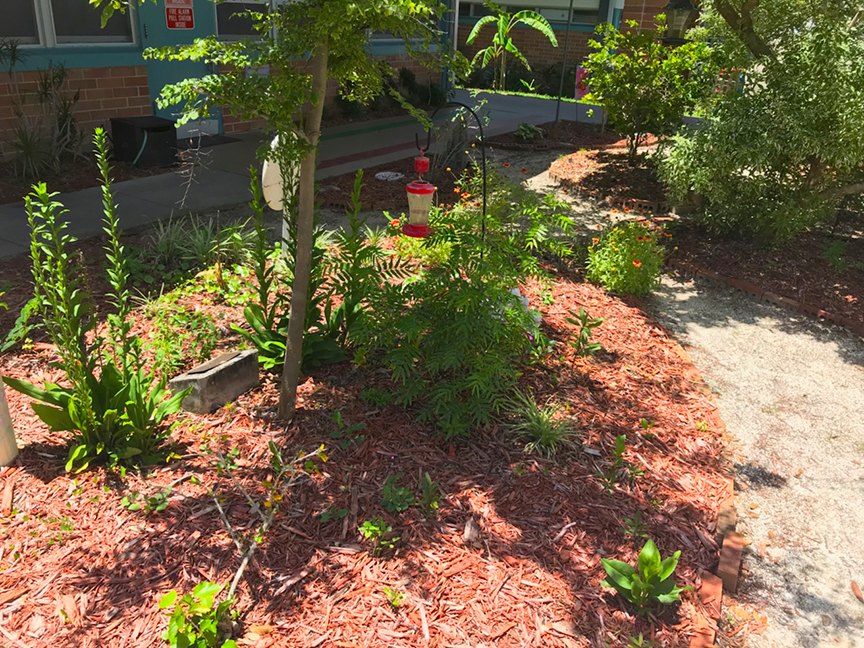 Applications will be accepted through June 15. Awards will be announced in late June, and teachers will receive plants in September to plant gardens at the start of the new school year.
To participate, teachers must confirm their schools have an existing garden area on campus and that they will use the wildflower garden to support the teaching of STEM school curriculum.
More than 500 school gardens established
The Seedlings for Schools grant program has provided funds for more than 500 campus gardens throughout Florida. Unfortunately, the COVID-19 pandemic and the uncertainties surrounding school openings forced the postponement of the 2020 grant program after awards were announced. However, 2020 grant recipients who confirm their continued interest will receive plants in September along with 2021 participants.
"Fifty new grants will be awarded in 2021, each providing small native ecotype wildflower plants so teachers can establish or enhance an existing school garden area," said Larsen. "Species chosen will fit smaller garden spaces and should thrive year-round."
The grant program is part of the Foundation's efforts to establish urban habitat corridors to provide habitat for butterflies, bees and other beneficial insects.
Visit the Seedlings for Schools web page for more information and to view photos of previous school wildflower gardens.