2019 Backyard Biodiversity Day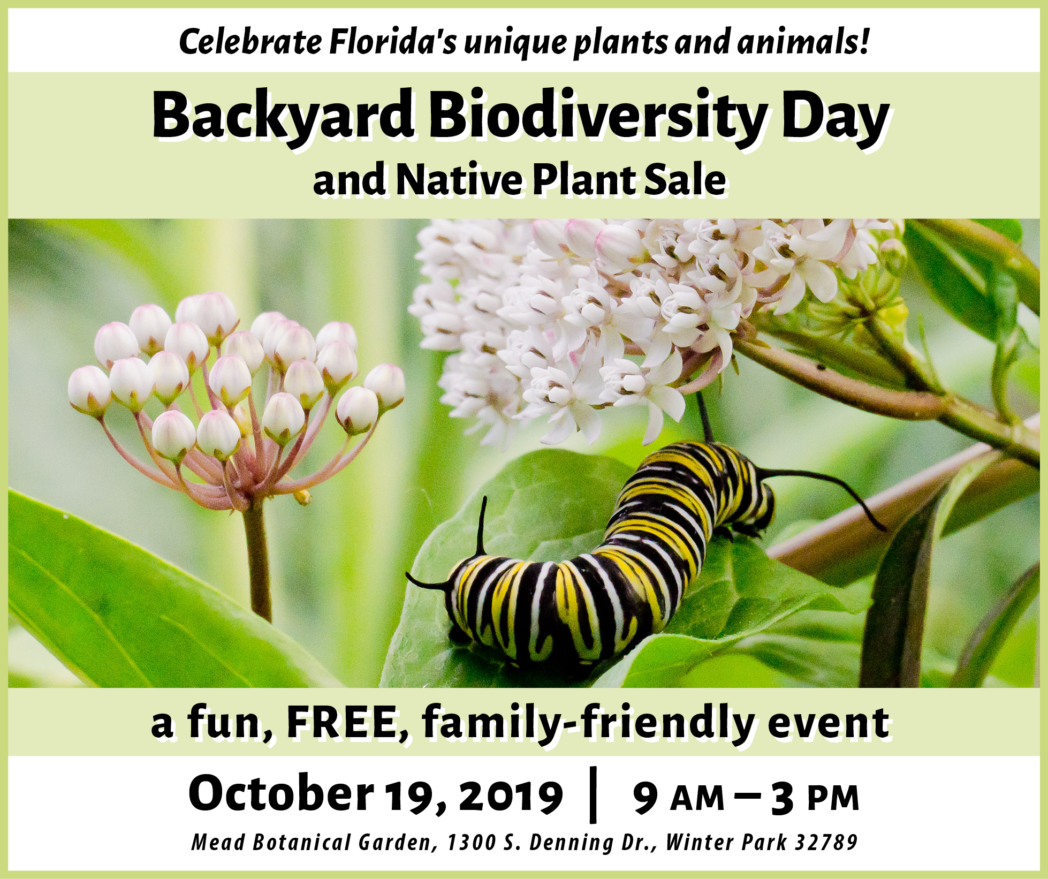 Join us at Mead Botanical Garden on Saturday, Oct. 19 from 9 a.m. until 3 p.m. for a free, family-friendly event sponsored by the Tarflower Chapter of the Florida Native Plant Society. The event features a native plant sale, guided hikes (including an edible plant hike with FWF Program Manager Stacey Matrazzo), workshops, live music, food trucks and kids' activities. Click here for more information.
All proceeds benefit Mead Botanical Garden's ecological restoration projects.